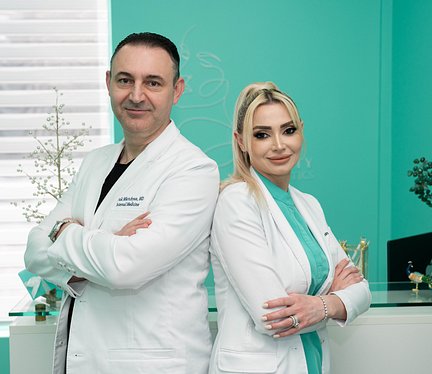 Founded by Artak Mkrtchyan, M.D, and Karmen Tovmasyan, RN, Art in Beauty Aesthetics excels at providing non-surgical aesthetic procedures that compete with the outcomes of plastic surgery. We specialize in delivering non invasive treatments in an intimate and luxurious setting.
Our firm belief is that patients deserve to receive exceptional cosmetic care in a tranquil, luxurious setting, with no interruption to their busy lifestyles. Dr. Mkrtchyan and the entire staff are dedicated to ensuring your in experience as easy and enjoyable as possible.
Art in Beauty is the perfect place for people who want to look their best! We specialize in the most effective minimally invasive cosmetic surgery procedures available.
At Art in Beauty, skin rejuvenation, non-surgical face and neck lifting, hair removal and anti-aging strategies are now available in ways that have never been possible before. The advances in non-invasive and minimally invasive technologies are rapid and their benefits are unprecedented. We strive to create positive changes in our client's appearance by providing the safest and most effective skin rejuvenation and hair removal services available in the comfort of our Medical Center.